Environmental Responsibilty
CO2
CO2-EMISSIONS PER GUEST NIGHT DECREASED BY 25% FROM 2009 TO 2014.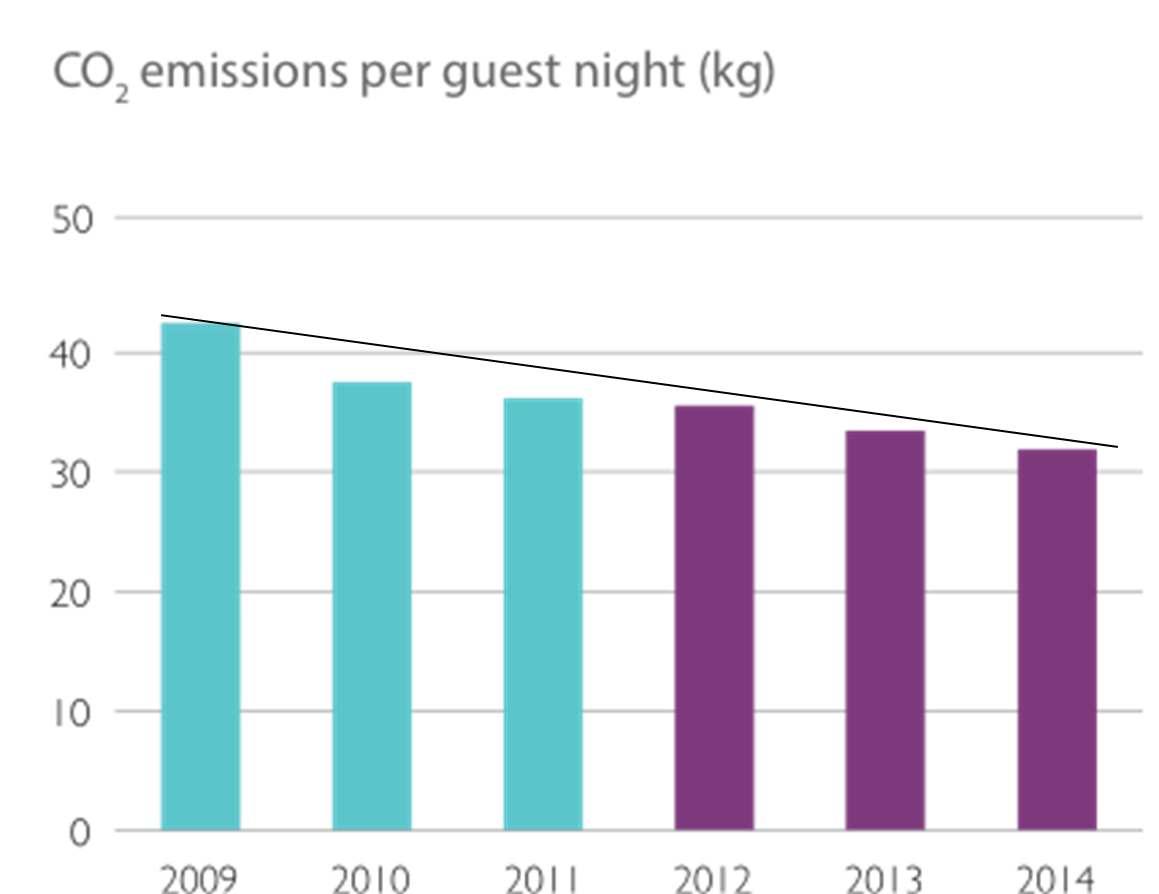 CO2 accounts for over 99% of Swissôtel's air pollution. Nearly all CO2-emissions produced by our hotels are due to energy production, either through fuel combustion at the property, in vehicles or indirectly through the purchase of electricity and other supplied energy sources.


PROGRESS: Swissôtel is committed to either reducing fossil fuel consumption or replacing high-carbon fuels with cleaner alternatives, wherever this is viable. Swissôtel also encourages all properties to purchase electricity from green suppliers whenever an option exists for them to do so.








Swissôtel Zürich began extensive renovations in 2011, starting with the refurbishment of the main restaurant Le Muh, followed by the lobby (2013-2014) and the guest rooms (starting in 2016). At the same time, the hotel went through an entire back-of-house overhaul to reduce its environmental impact. Lifecycle assessment methodology used in conjunction with environmental key performance indicators enabled the hotel to benchmark against other properties and best available technologies (BAT). The chart below shows Swissôtel Zürich's 2012 ecological footprint (listed in the chart as "Swissôtel Oerlikon") compared to BAT, reflecting the sustainable business concept implemented during the renovation phase of the entire hotel.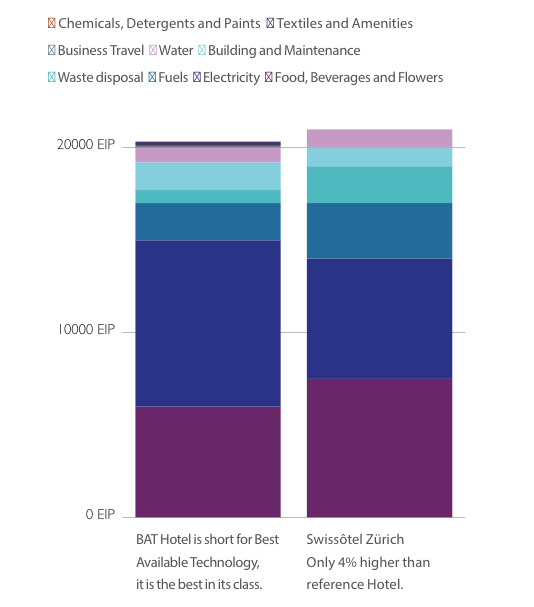 ENVIRONMENTAL IMPACT PER GUEST NIGHT
The normalisation factor (weighted guest night) also includes spa guests and the number of meals served. External conference guests are not included.
To illustrate: Swissôtel Zürich has implemented a heat recovery system with air handling units for guest rooms, and has substituted oil with district heating, a system that takes heat generated by the local waste treatment plant and feeds it to the hotel. This is the most cost-effective method for properties to cut carbon emissions, resulting in both a reduction in operating costs on behalf of the owner of the hotel, and safeguarding the environment through increased energy efficiency and lower CO2 emissions.